Three Ways to Style a Bar without a Bar Cart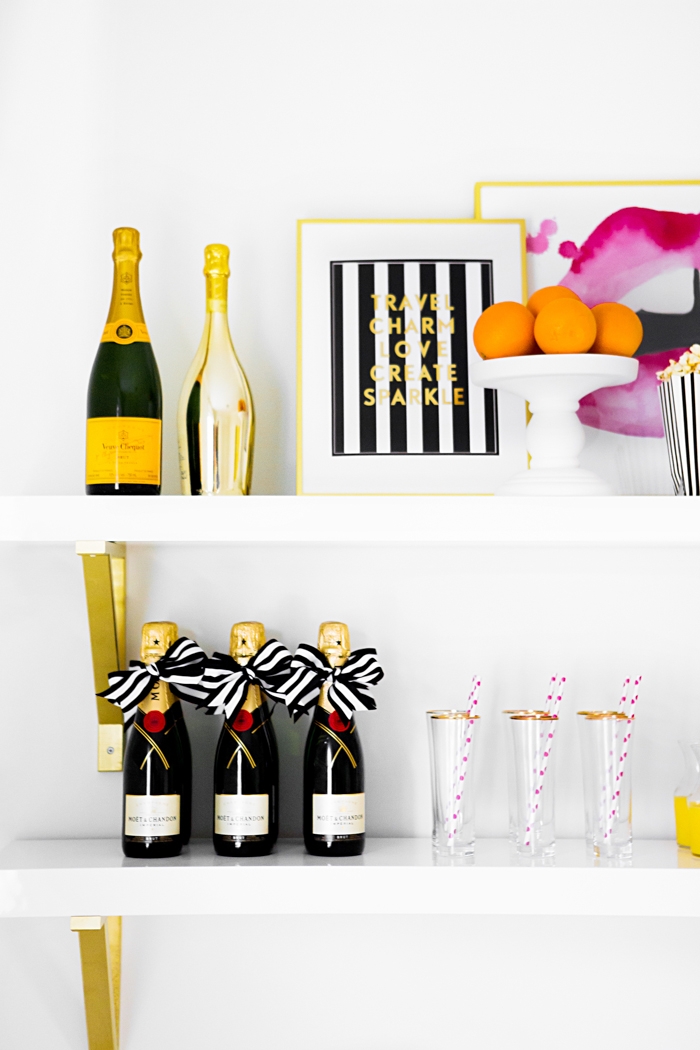 I have been on the search for the perfect bar cart and let me tell you, it's not the easiest of quests! To find one that is the exact style, size and price tag you are looking for is very difficult!
During my search for the perfect bar cart, I came across these wonderful ideas from The Every Girl on three ways to style a bar without a bar cart.
1. The Classic Bar Cart on a Tray
Simple, chic and easy to assemble, the foldable tray bar is perfect as a permanent bar or one that you can prop up for parties. I love this idea!
2. Wall Shelf Bar
Visually stunning, this funky little wall shelf bar does the trick! The perfect option for get-togethers, simply move your books aside for the gathering and create your bar station where guests can help themselves.
3. Chalkboard bar
The perfect option for creative types. Grab a piece of plywood and paint on some chalkboard paint then prop it anywhere you like. You can write out your favourite cocktail for the month with instructions on how to make it and display the ingredients you need. Voila, fun and easy!

What are your bar tips?
Lei xx